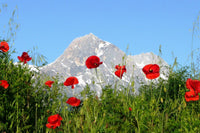 We are not asking you to actually climb Mount Logan, simply using its height of 5,959 metres above sea level as our goal. We count your uphill and downhill journeys over a 5.9 km route. Please support Canada's veterans by collecting pledges and participating in this event.
Register now
The details
Who?
Anyone who cares about Canadian Armed Forces (CAF) veterans is welcome to participate. People who feel the climb is too much are welcome as spectators.
What?
A roughly 6 km walk, up and downhill fundraiser, through forest and grassland, rain or shine - a great healthy family event. Dress for the weather.
Where?
Chicopee Tube Park, 1600 River Road, Kitchener. The zip-lines will be open, weather dependant. Loads of fun! Please preregister with Chicopee Tube Park if you would like to ride the zip-lines.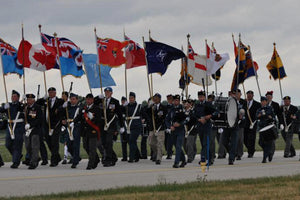 When?
Sunday, 13 August, 2023, from 10 am to 5 pm, rain or shine. Plan to start your walk by 3 pm, or start running by 4 pm.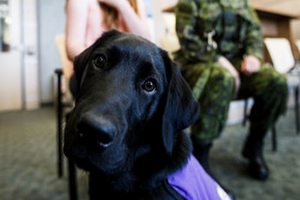 Why?
To raise funds for CAF veteran projects in Wellington County and Waterloo Region: Service Dogs, homeless vets, and commemoration.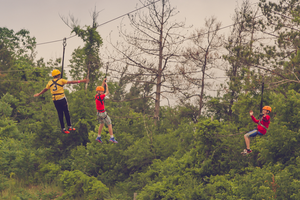 How?
Print the waiver and pledge sheet, canvas family and friends to support your efforts, then come to Chicopee Tube Park between 10 am and 4 pm on Sunday 13 Aug, 2023.
What to expect
Check in at the reception desk in the chalet with your pledge sheet, donations, and waiver between 10am and 4 pm. You will cover a one km route, up and down the park area and Grand River Conservation Authority forest and grassland six times, with a check point by the chalet per loop. (Dress appropriately for a walk in the woods.) Your progress will be tracked on a card issued during registration. Please bring your own water bottle; water will be available in the chalet. As there will be Service Dogs present, please leave your pets at home. Upon request, donations of $20 or more will receive a tax charity receipt from National Service Dogs. 
Any participation is welcome. Any individual or team raising $1,500 or more for National Service Dogs will be given the opportunity to sponsor and name a puppy, receive updates on their success, and attend their graduation.
Chicopee Tube Park will have their zip-line ride operating during the fundraising event, provided the weather cooperates with us. Participants of Climb For Veterans may pay $12 each for one ride and $20 for two rides. Minimum size for zip-line rides is 107 cm (42 inches) tall, weight of 22.5kg (50lbs), and at least 4 years of age. Be certain to pre-register with Chicopee Tube Park before the event.